Thanks to the rapid development of the Internet, IPTV has become a household name for entertainment in Australia.
Australia IPTV services can give you more content than free TV. Whether you like movies, world TV, sports, or anything else, you already have plenty of affordable entertainment options thanks to Internet television (IPTV).
Today, we'll take a look at some of the well-known Australia IPTV streaming services.
What is IPTV?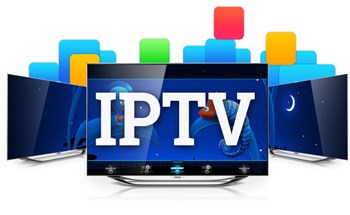 Internet Protocol Television (IPTV) uses the Internet to provide television service, rather than through antennas, satellite dishes, or cable. Most IPTV services are no longer limited to live to program but offer on-demand viewing: you simply choose what you want to watch and stream it directly to your TV or compatible device.
Currently, there are two main modes of IPTV in Australia.
Traditional IPTV is only available from specific vendors or relies on hardware such as set-top boxes. Fetch TV, for example, requires you to buy a branded set-top box to put their services on your big screen.
The newer and most popular model is on-demand streaming. For those unfamiliar, streaming uses the Internet to spread content through a website or application. These types of services — including on-demand streaming platforms like Netflix and Stan — can be accessed via your computer, smart TV, via mobile phone and tablet, or by using streaming devices like Google Chromecast or Telstra TV.
Best Australia IPTV Provider with Subscription Streaming Services
| | | | |
| --- | --- | --- | --- |
| Name | Channel content | FEATURES | compatible device |
| Netflix | Netflix has a vast portfolio of movies, TV series, documentaries, and original content across a wide range of genres and genres. | Netflix offers personalized recommendations and recommendations to help you discover new content. Allows you to download shows and movies to your device for offline viewing, suitable for travel and without an Internet connection. | Smartphones, tablets, smart TVs, and game consoles. |
| Foxtel Now | Foxtel Now offers a variety of channel packages, including sports, movies, entertainment, and news, allowing users to customize the packages according to their interests. | Live TV and on-demand. Supports 4K Ultra HD content, providing higher quality images and audio. | Smartphones, tablets, televisions and game consoles. |
| AirTV IPTV | Live channels from the UK, Ireland, and European countries 1300+, VOD 6500+. Valuable sports channels 280+ etc. | Free trial, IPTV catch-up, PVR recording, FAV, EPG Guide and more… | Android TV, Android TV box, Android phone, Amazon FireStick, Nvidia Shield TV, and more. |
| Stan | Australian Originals: Stan produces and delivers a number of original Australian television series. A wide selection of films, including classics, independents, and recent releases. | Original content, 4K support: Users can watch some content in 4K ultra HD quality and enjoy sharper images. | Multiple user profiles: You can create multiple user profiles, each with its own viewing history and recommendations. |
| Disney+ | Disney+ offers content from Disney, Pixar, Marvel, Star Wars, and other popular brands, including classic animation and new originals. | Family-friendly: Disney+ is a family-friendly streaming service. Users can download shows and movies to the device for offline viewing, perfect for family trips. | Multi-screen viewing: Disney+ allows simultaneous streaming on multiple devices, making it easy for family members to watch on different devices. |
What are the best Australian IPTV Streaming Services?
Netflix
Foxtel Now
Stan
Disney+
Netflix
Netflix is the largest streaming company in Australia, and its packages start at $9.99 a month. Viewers can watch thousands of films through the service, including new releases, documentaries, specials, and children's programming.
Netflix also produces its own original TV series and movies, including "Stranger Things," "Orange Is the New Black," "BoJack Horseman," "Black Mirror," and more, and is the only place you can legally watch them.
Foxtel Now
Foxtel Now delivers many of Foxtel's live channels and on-demand content, accessed via apps on devices and in web browsers. Subscriptions start at $25 a month and run as high as $104. Unlike Netflix and Stan, where you can access everything no matter how much you pay, Foxtel Now's content is broken down by "package."
The $25 starter pack gives you access to popular and lifestyle content, including hit TV, shows "Game of Thrones," "Westworld," "Top of the Lake" and "The Walking Dead." On top of that, you have the option to add drama, sports, movies, and, if you have all three, kids and Docos.
AirTV is Australia's Best IPTV subscription service with over 1000 Live channels, over 3000 latest movies, tv shows, Live world Sports, and much more! The Premium Package also offers several valuable features such as Catch Up, Cloud PVR, etc
AirTV IPTV subscriptions come in 2 Package, each with four different plans that allow you to choose between subscriptions for different periods. It provides a free trial for three days to try the IPTV streaming and you have to get the trial code from the official website.
Stan
Stan is Australia's answer to Netflix, offering exhaustive movies and TV series. Thanks to international partnerships and an exclusive deal with US network Showtime, it's the first and sometimes only place to stream shows like "Billions," "Better Call Saul" or "Twin Peaks." Stein has also expanded into Australian original content such as Wolf Creek, Romper Stomper, and stand-up comedy.
Like Netflix, multi-screen 4K resolution plans start at $10 a month and go as high as $17 a month. Stan has no fixed content, so — just like Netlfix — you have access to all available titles, regardless of what price level you choose.
Disney+
Disney+ is a streaming service from Disney that offers all the classic Disney movies and TV shows, as well as some original content.
Disney+ streams through web browsers on Windows, macOS and Linux, as well as apps on iOS and Apple TV, Android and Android TV, Fire TV and Fire HD, Chromecast and ChromeOS devices, Samsung Smart TVs, and LG webOS TVs.
The most recommended IPTV service in Australia
We live in Australia and are very isolated and limited in terms of the live and on-demand content we can watch.
IPTV AirTV offers over 1000 channels from all over the world, from throughout Europe/America and Asia. There's something for everyone.
You can watch almost anything with these channels, from live sports events (including pay-per-view events) to documentaries, TV series, and movies.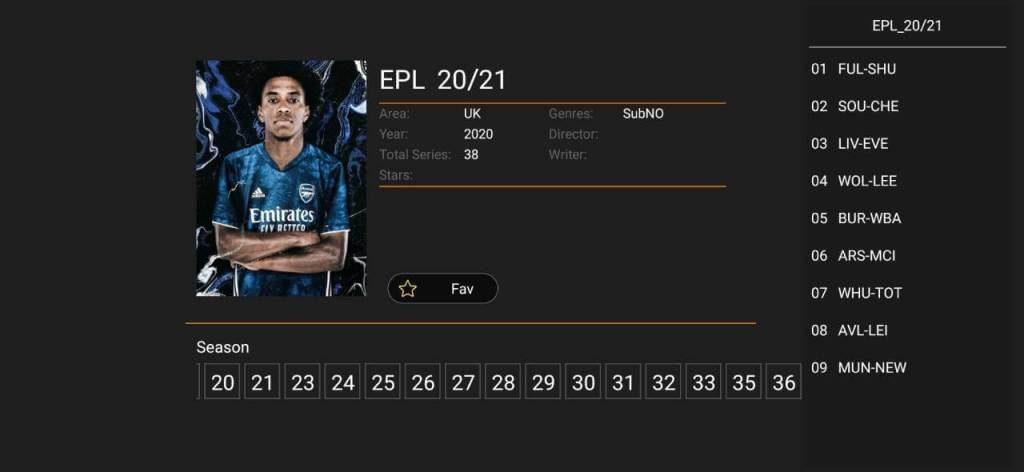 Here are just a few reasons that make IPTV AirTV better than other IPTV providers:
Easy to install & setup
Great features such as 7 days catch up / recordability / Video On Demand (VOD) read more about these below.
Program Guide (with multiple layout styles)
Reliable streams
Some of those great features I mentioned above are:
7 Day Catch Up – Lots of channels have the ability to be able to watch any show aired in the last 7 days (I use this so I don't have to get up at 2 am to watch a live event that may be in UK or USA)
Record – If you want to keep a show more than the & days, then simply hit record and keep the show for as long as you want. (You have a massive 40 hrs of allocated space to use)
VOD – an extensive library of movies and TV shows available on-demand, from the latest to your old favorites. The choice is fantastic.
FAV – allows users to create a list of their favorite channels. It is easy to access their favorite channels without having to search through a long list of channels.
Popular Supported Devices:
| | | |
| --- | --- | --- |
| Android Devices | TV Box | Fire TV / Fire Stick |
| Samsung Phone | Formuler Android OTT | NVIDIA SHIELD Box / Shield TV |
| Samsung Smart TV (Android OS) | Android Tablet | Enigma2 DVD Box |
Click here to read how to install IPTV AirTV on an Android device
IPTV Subscription Plan
Click or tap on any of the buttons below to claim your 3-day free trial.
| | | | |
| --- | --- | --- | --- |
| Plans | Inclusions | Price | Details |
| AirTV | EPG, 1000+ Live, 3000+ VOD, PPV, 3days trial | $19.99 | Free Trial |
| AirTV Extra | All Standard Package, Catch UP, Cloud PVR, VOD with Valued Sport | $32.99 | Free Trial |
The Future of IPTV
Some may say that the future has already arrived, with millions of hours of IPTV content being consumed annually. But as IPTV AirTV has shown, there's plenty more that can be done to take TV to the next level, and we're sure to see IPTV bring us more innovations in the future.
What is IPTV Providers?
IPTV providers are companies that offer IPTV services to consumers. IPTV providers deliver television programs and video content over the Internet rather than through traditional terrestrial, satellite or cable broadcasting methods.
IPTV providers typically offer a range of subscription packages that give customers access to a variety of channels and content. These packages may include live TV channels, on-demand movies and TV shows, and other video content.
IPTV providers typically use specialized software and equipment to deliver content over the Internet to a subscriber's device, such as a set-top box, smart TV or mobile device. This allows subscribers to watch TV shows and video content on a range of devices, regardless of where they have an Internet connection.
Some IPTV providers may focus on specific types of content, or cater to specific geographic areas or languages. Other providers may offer more comprehensive packages that include a wide range of channels and content.
It is important to note that while IPTV services may offer a convenient and flexible way to access TV shows and video content, they may not always be legal and some providers may offer pirated or unauthorized content. Consumers should do their research and choose a reputable IPTV provider to ensure they are getting legal and legitimate content.
FAQ
Is IPTV legal in Australia?
In Australia, it is legal to watch IPTV as long as you follow the provider's copyright laws. For some good IPTV services, you can choose to use the best VPN to help you bypass regional restrictions so that you can view your favorite content.
Will IPTV work in Australia?
Certainly. With IPTV in Australia, you can enjoy seamless video streaming from across the globe without any buffering issues. Many independent IPTV services offer user-friendly applications that enable streaming on various devices such as Android TV, Apple TV, and Amazon TV. Furthermore, most modern IPTV services also provide the option to stream videos on your mobile phone for added convenience.
Is Netflix part of IPTV?
You can understand it that way, but there's a clear difference between the two. IPTV relies on live TV and video on demand, so content is usually only available on your device by linking to the network. But Netflix allows users to download select movies and TV shows for offline viewing. This feature comes in handy when you're traveling or in areas with limited Internet access.